Everything you need to know about Volkswagen's VR6 engine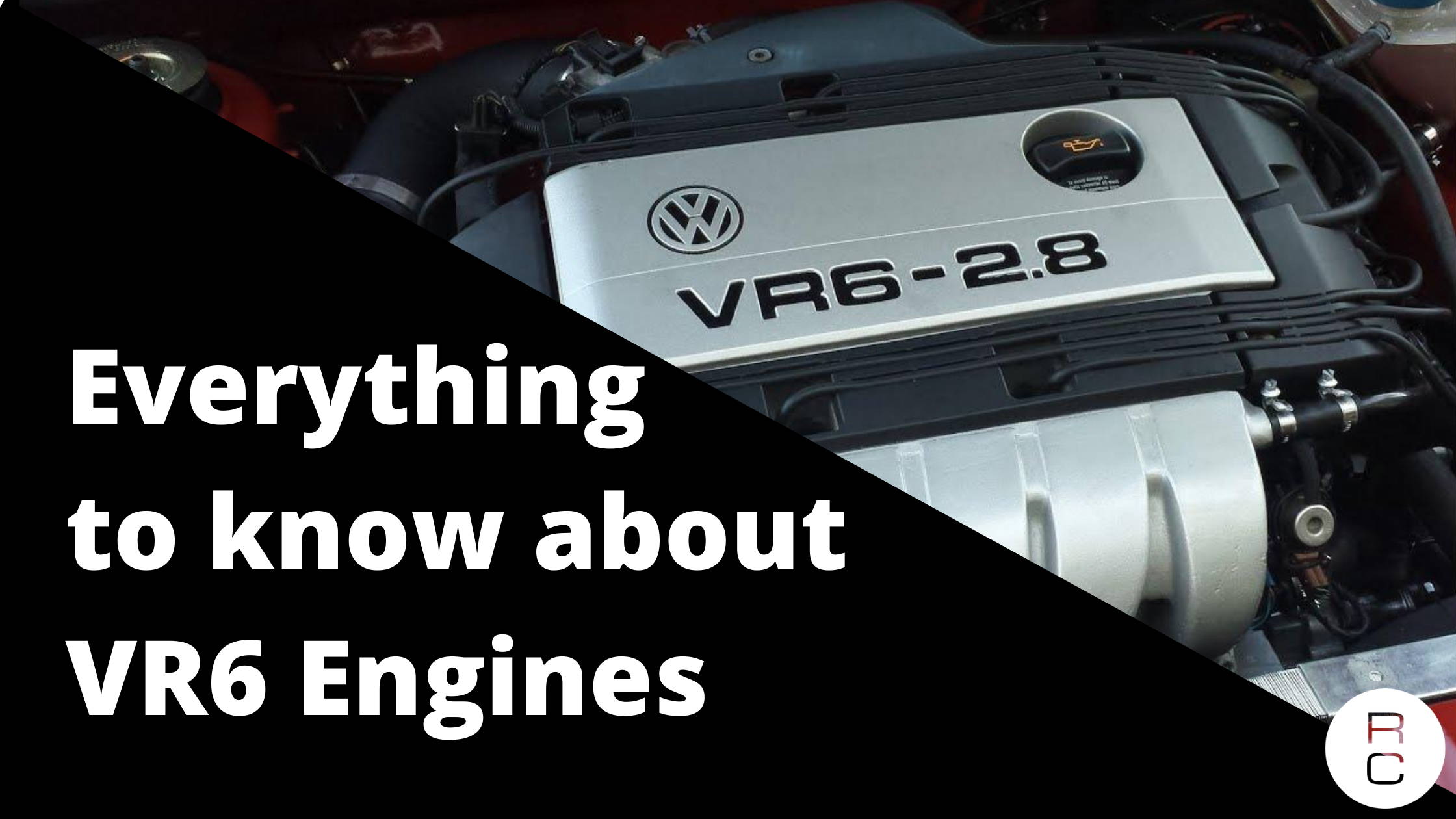 Everything you need to know about Volkswagen's VR6 engine
Who doesn't know the revolutionary VR6 engine? It was a large, heavy and powerful automobile machine! Besides, it has an interesting history that many people already know but some are still not aware. So, today we are diving into everything VR6 to remember this powerful machine.
This narrow angle shaped engine is notably known for altering the way we see today's "V6". As the heavily powerful and strong machinery, this engine was revealed in the 90's era. Amazingly, Volkswagen did further experiment on VR6 engine and packed the two-cylinder blocks under the same cylinder head. Before going in more details, let's take an overview of VR6 engine.
What is a VR6 Engine?
The name VR6 basically belongs to German origin and the letterV refers to V engine (German: V-Motor) and a straight (inline) engine (in German R means Reihenmotor) that means VR engine is labelled as a "Vee-Inline engine" (VR-Motor).
VR6 engines are notoriously known for the two banks of its cylinders. This engine carries a narrow angle between the cylinder banks and one-cylinder head covering both banks of cylinders, making them V6 piston engines.
In 1991, Volkswagen Group presented the first VR6 engine and luckily the VR6 engines presently remain in production of the company. However, VR6 engine's manufacturing is quite complicated. It is because 4-cylinder engines just fit perfect under the hood, but fitting a 6-cylinder engine that takes the same space seems not possible.
As 6-cylinder engines are much larger, and redesigning it takes more cost, Volkswagen handled it with intelligent engineering. What did they do? Though a V6 engine occupies too much space and likewise will be a straight 6, the banks are still offset so it can be made possible.
Speaking technically, it will not qualify to be an inline 6, also not a V6 too. Therefore, allocating the inline six as R6, accordingly a VR6 that is in between a V6, or an R6 has been made possible.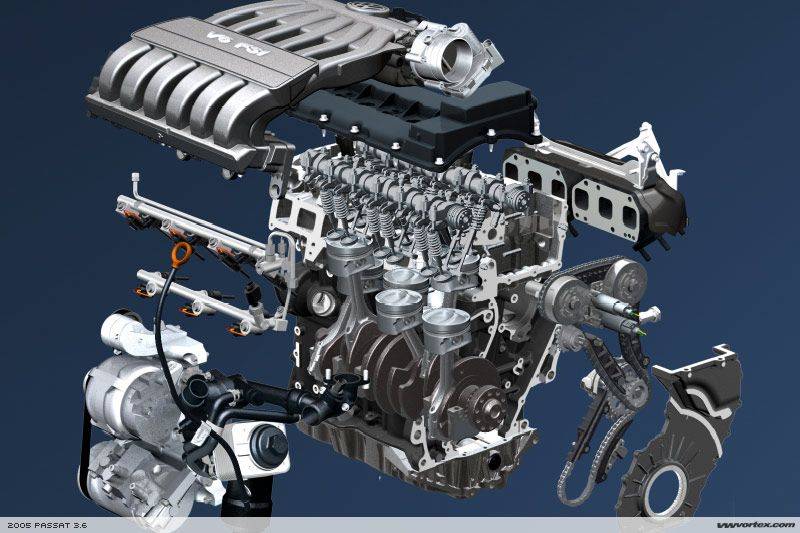 History of Volkswagen's VR6 Engine
VR6 engine by Volkswagen are known to be the best engine in the world_ which proved that In-line and V-engines do not have to be jointly exclusive. As a very compact hybrid the VR engine saves a lot of space in the engine compartment i.e. inVolkswagen Passat, Golf and Co.
Though Lancia invented V engine in 1922 and the production continued up until 1976 when the Lancia V4 engine was the first narrow angle V engine to be used in a motor vehicle.
Since 1991, the VR6 has been built in Wolfsburg, Europe a. Out of cars on the market today still, the Bentley W12 still has under its hood today. This design comprises of two assembled VR6 engines.
Which Vehicles still carry a VR6 Engine?
Primarily the VR6 engine was used as a performance booster in vehicles but it is also used for other purpose in cars. The Volkswagen utilized VR6 engine in its many vehicles where it thought could fit rightly and also for the reason, these engines were quite inexpensive.
Here is the list of prominent vehicles that are fitted with VR6 engine.
The list extends with many other vehicles but we mentioned a few here and this is amazing that these vehicles are all not fromGerman ancestry. In addition to this, the final displacement of VR6 engines were increased to 3.6L that is nearly a full liter up from the ordinary 2.8L displacement at its original.
What is further astounding of VR6 is that the most powerful of the all engines is the 3.6 FSI VR6 (3,598cc/219 cu in) with DOHC (Double Overhead Cam) that churns out between 260-300hp and 260lb-ft of torque.
In its center, there is a 3.2-liter DOHC 24-valve version of VW's ingenious VR6 having variable valve timing on both the intake and exhaust cams _ which makes it the most powerful edition of the narrow-angle V-6. So far it is offered in a Golf with 240 horsepower at 6250 rpm and 236 pound-feet of torque from 2800 to 3200 rpm.
Are VR6 Engines Still a Good Choice Today?
Before the invention of turbo technology, the VR6 engines were developed that used to help generate torquay allowing the powerful four-cylinders to work in minimal lag and offering good reliability.
In today's world, VR6 engines are useful in some performance cars, but overall, this sort of engine is not used without a dedicated purpose.
Currently Volkswagen's VR6 engine is not being implanted in new cars, even no implementation in the latest Volkswagen Golf. Also, the new versions of many other vehicles such as Jetta, Beetle, Audi A3, & Audi TT, Sharan, Phaeton, Corrado, and Eos etc. came up with other engines.
However, if you want your car to deliver some extraordinary performance, you can get it fitted with one VR6 for around $1000.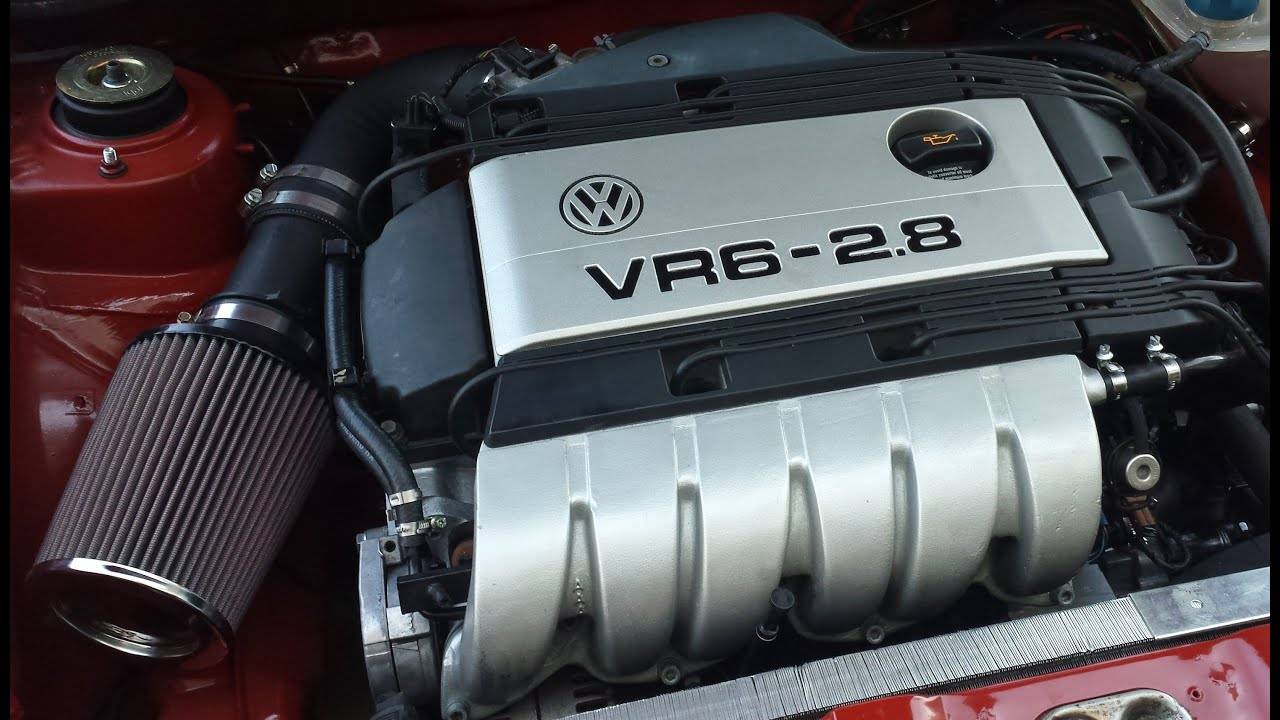 How long will a VR6 Engine last?
If you are thinking of getting a VR6 engine, you may want to know how long do VR6 engines last. So, the answer is VR6 engines will typically go at least 300,000 miles_ though you can extend this to more miles by taking care of barring timing chain failure, preventing your car from overheating and lubricating it frequently.