7 Reasons Why Car Art Is The Best Gift For Car Enthusiasts
Finding the perfect gift for a car fanatic is one hell of a task, especially if your friend is very picky and you have no knowledge about cars at all! Still, at the end of the day, every person wants something unique and appealing, be it a car lover or any other guy.
Let's acknowledge those car enthusiasts are indeed expensive giftees since car accessories and gifts tend to be high-priced. Therefore, another point to note is that searching for a gift that lies just in your budget is an arduous task!
The first step to impressing your car lover friend is by giving them something they have longed for their entire life. Is it a dream car? Or a collection of their favorite vehicles till the present? Well, it's your task to make them spill it out!
Still confused about what to buy for a car guy? Don't worry, we are here to serve you!
Custom car artwork is one of the best gifts for car guys. After all, you can't give your dear friend a real car - not the one they want, at least - so why not a custom portrait of it?
So, stick right here with us to get to know the seven reasons why car art is the best gift for car enthusiasts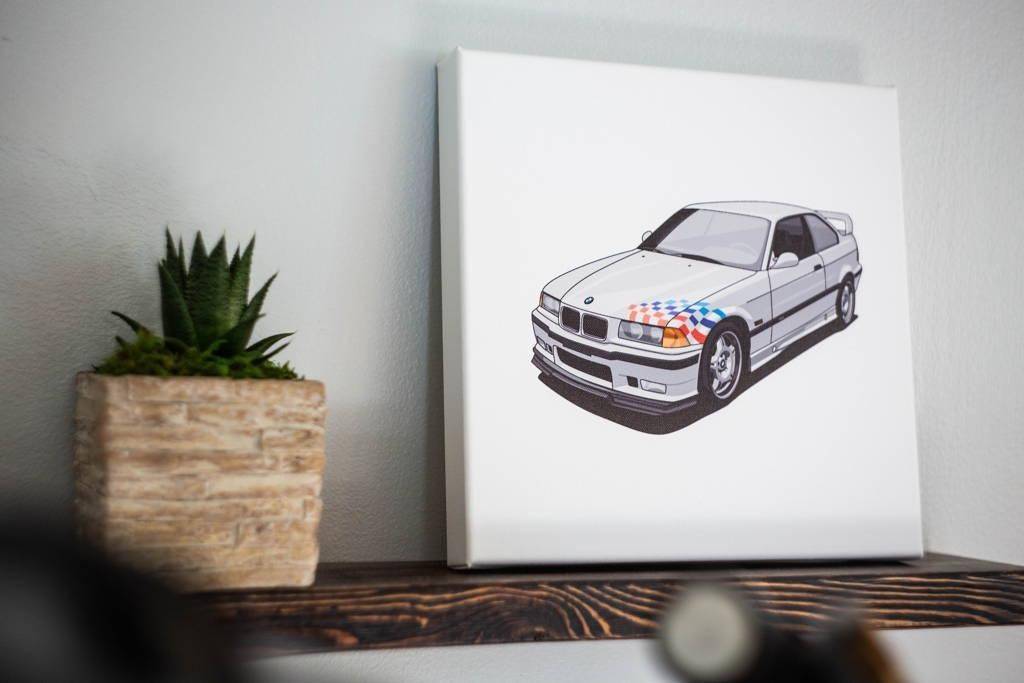 1.It can help you strengthen your bond.
Nothing can be more astounding for a car enthusiast than a portrait of their dream car. Moreover, knowing that you are the one to put their dream to life, your car lover friend will forever admire this gesture!
Car enthusiasts can talk for hours and hours about their favorite car companies and the latest news. Don't worry if you're not the one they can have those conversations with. Custom car portraits by Respoke Collection can fill the void since your friend would then be speechless to see such a fantastic work of art!
2.It is an excellent choice for decor.
Car guys have a thing for car-themed interiors. Wallpapers, beds, sofa, and rugs contribute to bringing a car lover's dream room come to life. What more can he wish for than a custom car canvas of their favorite car fixed perfectly on the wall in their themed room?
Believe it or not, your friend will forever thank you for adding a car portrait to his collection!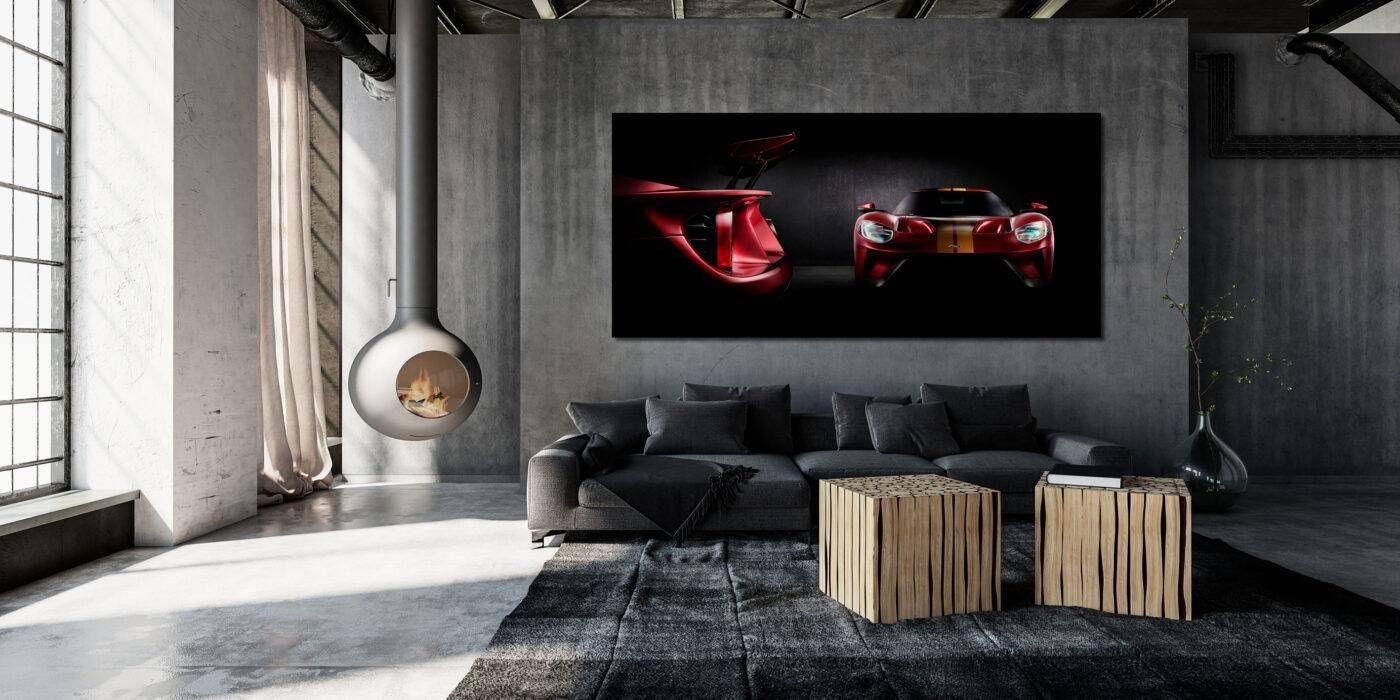 3.It is relatively inexpensive.
Car accessories, such as alloy rims and car-care kits, are quite expensive and may lie out of your budget. However, custom car portraits are relatively cheaper than other car tools.
Respoke collection makes sure that every intricate detail is drawn just the way it is, be it the license plate or windshield wipers. Get your hands at the unique posters at a very reasonable price right now!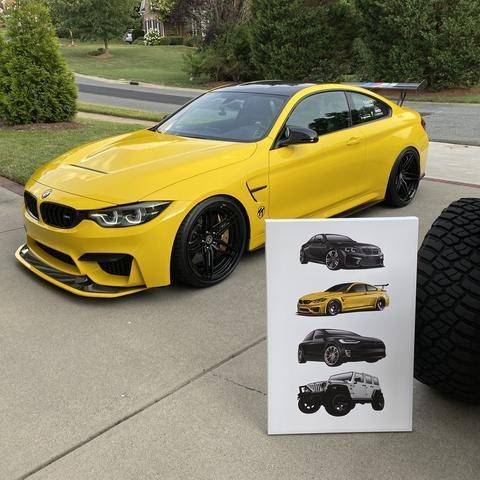 4.It can help you live in the past.
There are several choices to opt from while ordering your custom car artwork. Let's make it easy for you; if your friend is fond of retro or vintage collections, go for the classic car art series.
Cars dating back to the '30s or '60s gave off appealing designs that are long gone from centuries. A custom vintage car canvas would be perfect for helping your dear friend live those moments.
5.It can bring a dream to life.
Having their dream car hung on the wall while they envision themselves driving in it can indeed be very pleasing for your buddy. Whether it is their garage or bedroom, they would not be able to take their eyes off it. Who wouldn't want to enjoy such a pleasant dream?
Yes, it is you who can make their dream come true by purchasing the custom car poster for them!
6.It can picturise a non-existing car
Car enthusiasts are great at imagining and coming up with models and features adapted to future cars. If your friend is that creative person, consider portraying his vision into a painting.
Futuristic cars that are yet to be released can also prove an excellent choice as a portrait. If you want your gift to be matchless and appealing, such custom car portraits are for you!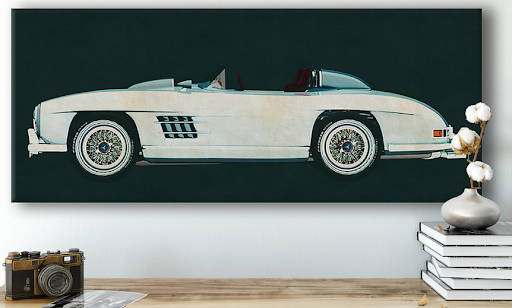 7.It is created by Car Lovers for Car Lovers.
A gift becomes valuable, especially when made with love and enthusiasm. Custom car art posters by Respoke Collection are made by car enthusiasts who make sure that the receiver, who is a car enthusiast too, falls in love with the masterpiece.
Car guys love to interact with people who understand their passion and craze for certain cars. Therefore, if one cannot buy an actual car, a car poster is the best choice.
If you consider purchasing custom car art posters for your buddy, Respoke Collection can prove the perfect platform.
From intricate designs to detailed renditions, the artists at Respoke Collection digitally draw the images by hand and make sure your custom car picture reflects the original vision you provide them.
Let's not wait further and make a purchase right away!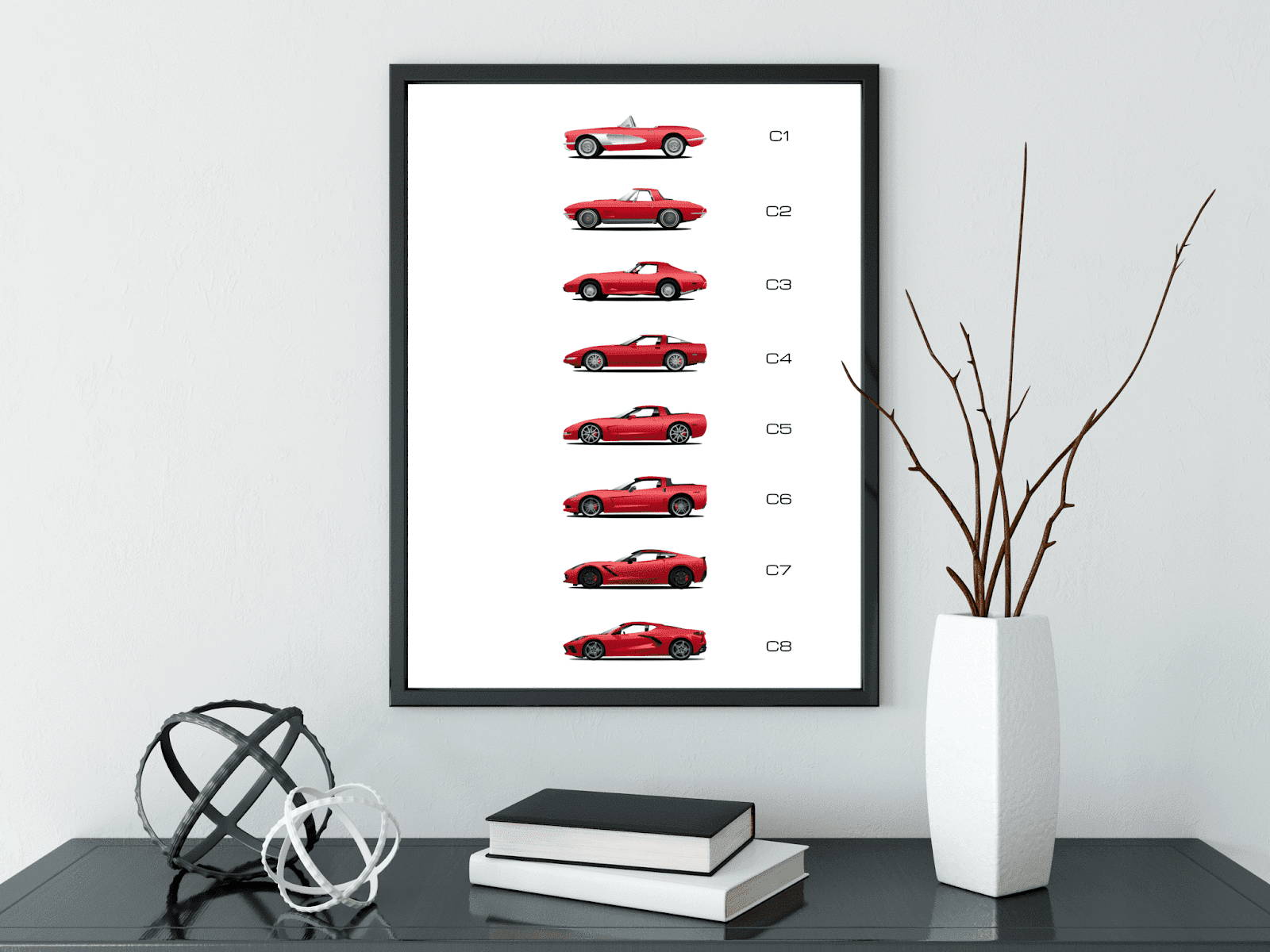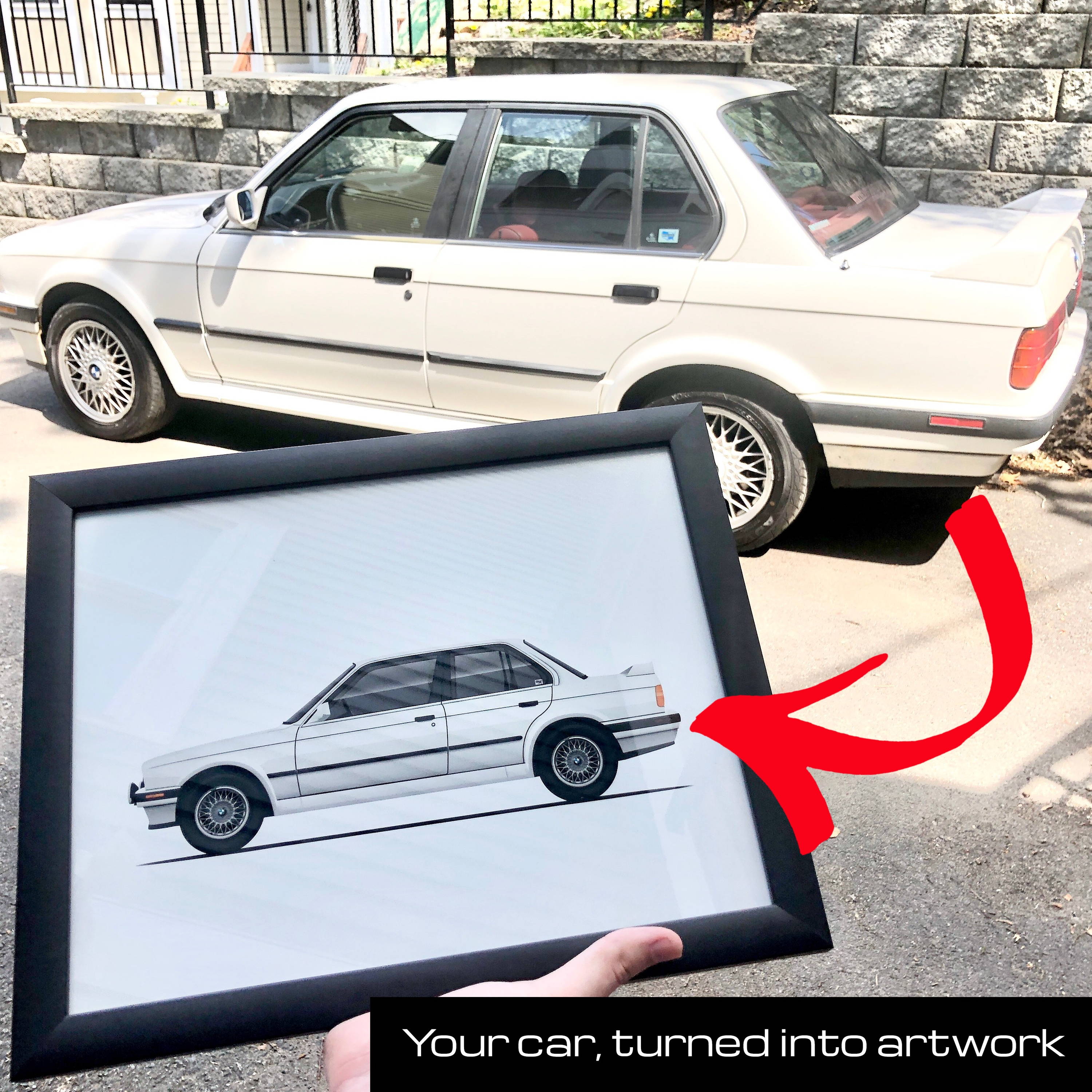 Now you have an entire article worth of possible gifts you could get for those fancy car owners.
Most of all, you know what to get when you want to stand out and make them feel special. And what you get then is a custom car portrait from Respoke Collection, with love, care, and the portrait of a perfect car.